Personalized Storybooks
Our personalized books for kids are available in hard cover and soft cover. Finish size is 8.5" x 8.5" and you can read the entire story by clicking "customize product" in the book you like best. And all of our books are manufactured in the United States at our own factory located in San Jose, California.
Frecklebox has been making children smile since 2008
In September 2018, we launched a super cute
big sister or big brother book called
Now You're The Biggest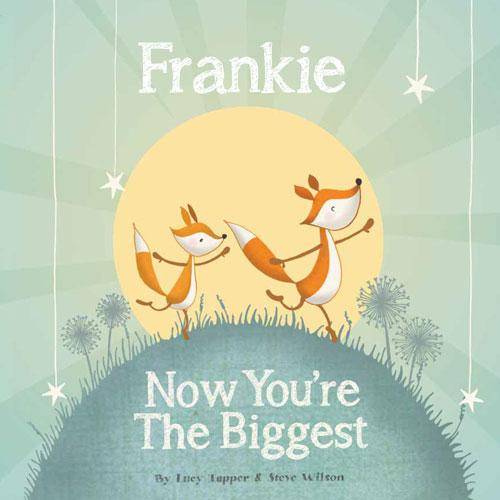 Have a special occasion coming up or just want to let your child know how special they are? Here at Frecklebox, making children smile and delighting their hearts is our mission. In this personalized children's books category, you will find a variety of personalized storybooks to fit your child's interests.