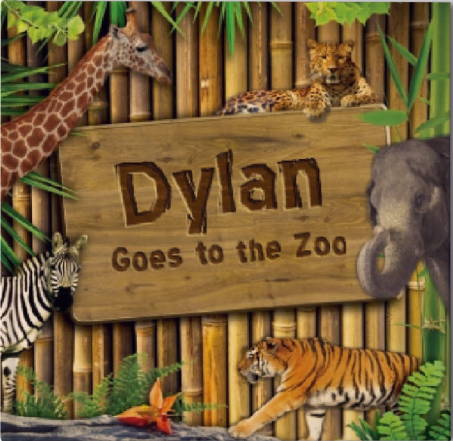 Get your kids off those electronic devices and get them into books. We think personalized books are the best but here are other great suggestions also.
Books are fantastic gifts for children as they promote literacy, imagination, and a love for reading. Here are some classic and popular book recommendations for different age groups:
Infants and Toddlers (0-2 years):

"Goodnight Moon" by Margaret Wise Brown
"The Very Hungry Caterpillar" by Eric Carle
"Where Is Baby's Belly Button?" by Karen Katz
"Dear Zoo" by Rod Campbell
"Brown Bear, Brown Bear, What Do You See?" by Bill Martin Jr. and Eric Carle

Preschoolers (3-5 years):

"The Gruffalo" by Julia Donaldson
"Oh, the Places You'll Go!" by Dr. Seuss
"Where the Wild Things Are" by Maurice Sendak
"The Giving Tree" by Shel Silverstein
"The Cat in the Hat" by Dr. Seuss

Early Readers (6-8 years):

"Charlotte's Web" by E.B. White
"Matilda" by Roald Dahl
"The Magic Tree House" series by Mary Pope Osborne
"Diary of a Wimpy Kid" series by Jeff Kinney
"Harry Potter" series by J.K. Rowling

Tweens (9-12 years):

"Percy Jackson and the Olympians" series by Rick Riordan
"The Chronicles of Narnia" series by C.S. Lewis
"Wonder" by R.J. Palacio
"A Wrinkle in Time" by Madeleine L'Engle
"The Giver" by Lois Lowry

Young Adults (13+ years):

"The Hunger Games" series by Suzanne Collins
"The Fault in Our Stars" by John Green
"To Kill a Mockingbird" by Harper Lee
"The Lord of the Rings" series by J.R.R. Tolkien
"The Book Thief" by Markus Zusak
These are just a few examples, and there are countless other wonderful books for children. Consider the child's interests, reading level, and any specific genres they enjoy when selecting a book. Happy reading!